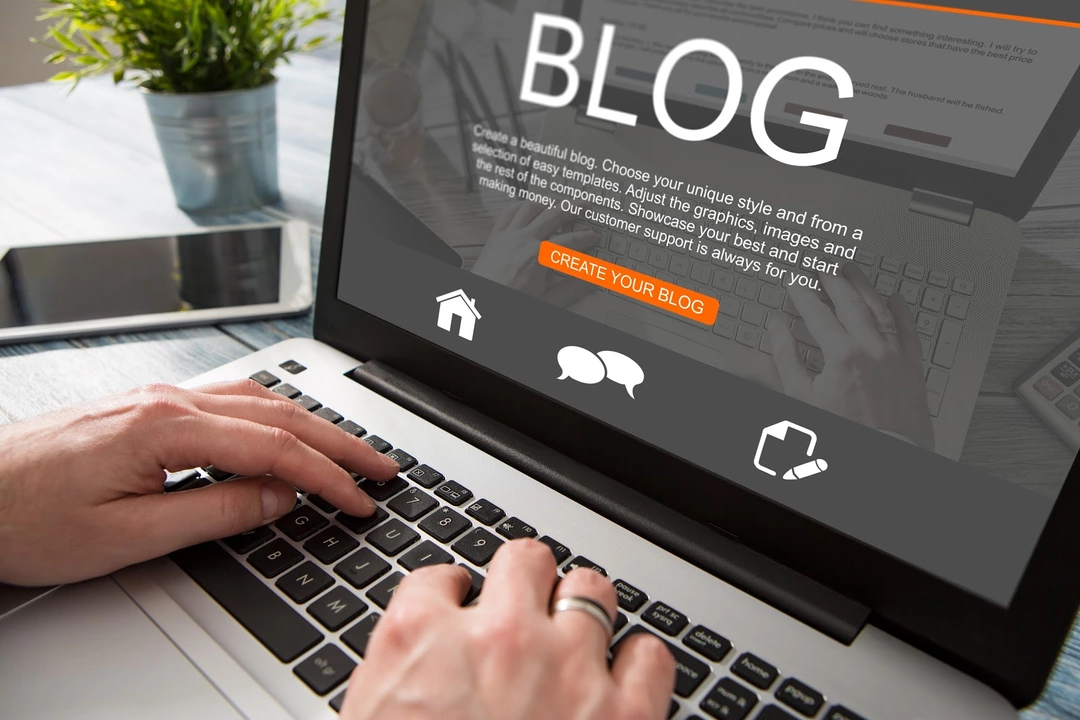 Discovering the World of Personal Blogs
As a blogger, I often find myself exploring the vast and diverse world of personal blogs. There is something fascinating about getting a glimpse into the lives and thoughts of everyday people. While some might say that personal blogs are a thing of the past, I believe that there are still many great ones out there just waiting to be discovered. In this article, I will share with you some of the best personal blogs I have come across, covering a variety of topics and styles. So let's dive in and explore the wonderful world of personal blogging.
Finding Inspiration in the Everyday
One of the most captivating aspects of personal blogs is the way they can make even the most mundane aspects of life feel interesting and engaging. These blogs often focus on the everyday experiences of the blogger, sharing stories, reflections, and insights that might otherwise go unnoticed. Whether it's a heartfelt account of a difficult day or a humorous anecdote about a bizarre encounter, these personal blogs remind us that there is beauty and meaning in the ordinary moments of life.
Some great examples of these blogs are AliVentures by Ali Luke, Penelope Loves Lists by Penelope Dullaghan, and Mel Wiggins.
Traveling the World Through Personal Blogs
Travel blogs have always been a popular genre within the blogging world, and personal travel blogs are no exception. These blogs offer a unique and intimate perspective on the world, as they document the blogger's personal experiences and adventures while traveling. From breathtaking photos to engaging stories, personal travel blogs allow us to see the world through someone else's eyes and live vicariously through their experiences. Some of my favorite personal travel blogs include Alex in Wanderland by Alex Baackes, Y Travel Blog by Caz and Craig Makepeace, and Legal Nomads by Jodi Ettenberg.
Personal Growth and Self-Improvement Blogs
Another popular theme within the world of personal blogs is self-improvement and personal growth. These blogs often focus on the blogger's journey towards becoming the best version of themselves, sharing their struggles, successes, and lessons learned along the way. From overcoming mental health challenges to pursuing creative passions, these blogs inspire and motivate their readers to embark on their own journeys of personal growth. Some standout personal growth blogs I've come across include James Altucher, The Minimalists by Joshua Fields Millburn and Ryan Nicodemus, and Tiny Buddha by Lori Deschene.
Exploring Hobbies and Passions Through Personal Blogs
Many personal blogs are centered around the blogger's hobbies and passions, offering readers a unique and in-depth look at a particular subject or activity. From cooking and crafting to photography and fashion, these blogs provide endless inspiration and ideas for those looking to explore new interests or deepen their existing passions. A few examples of personal blogs that focus on hobbies and passions are A Beautiful Mess by Elsie Larson and Emma Chapman, Click It Up a Notch by Courtney Slazinik, and Not Martha by Megan Reardon.
Chronicling Family Life and Parenting
Family and parenting blogs are another popular subset of personal blogs, as they offer a glimpse into the lives of families and the joys and challenges of raising children. These blogs often share relatable stories, helpful tips, and heartfelt reflections on the various stages of parenthood. Some great examples of personal family and parenting blogs include Design Mom by Gabrielle Blair, Enjoying the Small Things by Kelle Hampton, and Mama Knows It All by Brandi Jeter Riley.
Sharing Personal Journeys Through Illness and Recovery
Many personal blogs also focus on the blogger's experiences with illness, chronic conditions, or recovery from addiction. These blogs are often deeply moving and inspiring, as they document the resilience and strength of the human spirit in the face of adversity. They also serve as a powerful reminder that we are not alone in our struggles and that there is hope for healing and recovery. Some remarkable personal blogs that chronicle these journeys are Theresa Ratterman, Recovering Lazyholic by Erin Hanson, and My Broken Brain by Angela Conway.
Embracing the Power of Personal Storytelling
At the heart of every great personal blog is the power of storytelling. These blogs remind us that our stories matter and that sharing them with others can create connection, understanding, and empathy. Whether you are a seasoned blogger or just starting out, I hope this article has inspired you to explore the world of personal blogs and perhaps even share your own story with the world. Happy blogging!
Write a comment